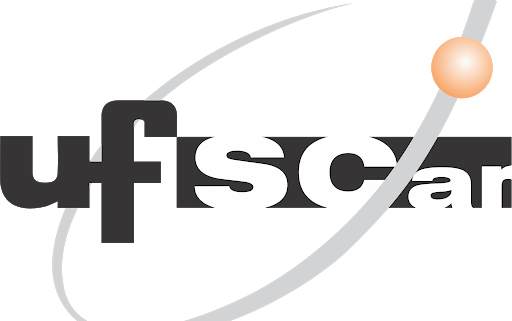 Universidade Federal de São Carlos New Partner in Ergonomic Education
Brazil's Universidade Federal de São Carlos (USFCar) is the latest industrial engineering program to employ Santos digital human modeling software in its hands-on ergonomics education and research endeavors. Through the Santos University Program, future industrial engineers can leverage the powerful human behavior simulation capabilities of Santos Pro to explore the design of new personal protective equipment for healthcare workers on the front lines of the COVID-19 pandemic. They will also use it for courses in ergonomics, product design and work design and to pursue research on working conditions that include collaboration with robots.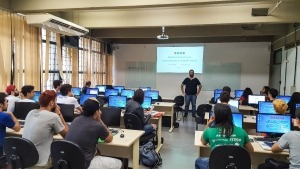 "We are looking forward to working with Santos Pro to enable the potential of human simulation in ergonomics analysis and design, both in our research efforts and educational activities," said Dr. Daniel Braatz, Professor of Engineering. "Santos is a powerful toolset for working on ergonomics and understanding human performance. Unlike other digital human modeling software, Santos is user friendly and employs novel approaches to human simulation. It should work well for our current work on healthcare PPE."
Steve Beck, CEO with SantosHuman Inc., looks forward to seeing what USFCar will be able to accomplish on relevant, real-life issues like PPE and the incorporation of the software development kit into game engines and other systems simulation software.
"Every institution in the Santos University Program brings something different to the table, and USFCar's happens to be COVID-19 related," Beck said. "Santos Pro can help them research and develop improvements and innovations in protective healthcare equipment."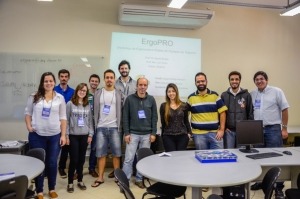 Students in the 6th ranked industrial engineering program in Brazil are excited, too. Esdras Paravizo is the first graduate student and Brazilian to receive the UK Smith Student Award from the 20th Congress of the International Ergonomics Association for his paper on industrial workplace ergonomics.
"As a student, it's always exciting to have the opportunity to learn new tools that can help us to put into practice the concepts and theories we learn in classes," said Paravizo. "With Santos, we can set ourselves apart in the job market in terms of the toolset we'll have when we graduate."
The Santos University Program partners with institutes of higher education to provide its products for non-commercial, educational, and/or research purposes. The partnerships in Europe and North and South America now include Nipissing University, University of Michigan-Dearborn, University of California-Berkeley, Oregon State University, Politecnico di Milano, Pontificia Universidad Javeriana, the University of Waterloo, the University of Ontario Institute of Technology, Lakehead University, University of Illinois at Chicago and Texas A&M University – Corpus Christi.
https://www.santoshumaninc.com/wp-content/uploads/2020/09/ufscarlogotransp.png
356
512
The Santos Institute
https://www.santoshumaninc.com/wp-content/uploads/2018/03/SantosHuman_Logo_Final-1-300x117.png
The Santos Institute
2020-09-08 08:17:26
2020-09-08 08:35:12
Universidade Federal de São Carlos New Partner in Ergonomic Education