Remove trial and error from human-centric product design. There's no reason to guess any longer.
Anticipate design issues via a flexible digital human model. It's that simple.
Santos® is a virtual human model. Its capabilities are available as software products and services that leverage the only way to predict human performance while engaged in various processes, thus helping manufacturers design more effective products and systems. Realistic and responsive, Santos can answer questions and solve problems in a virtual environment where changes can be tested quickly and cost effectively.
Our advanced technologies predict task-based human-centric requirements for use of equipment. Because we can predict this, we can provide trade-off analysis that not only identifies potential or existing issues but also provides options on mitigating those issues in existing designs or avoiding them completely at the earliest stages of design. This benefits the bottom line for many companies in nearly every industry, including:
The Santos® predictive human models are the only optimization-based and physics-based human models capable of predicting human performance without prerecorded data, while at the same time considering strength, fatigue, range of motion, external forces and grasp requirements, as well as obstacle, self and vision occlusion avoidance.
In addition, the Santos predictive models are the only ones based on the physics of human performance. They are based on underlying mathematical models rather than approximations of prerecorded data. They respond to physics-based cause and effect. In other words, when conditions change, our models update automatically and provide the ability for a virtual human character to react both visually and quantitatively.
"We run the Santos software for two of our courses now, and they have been very successful due to your wonderful training. The students struggle some but are starting to get the hang of it and have expressed their enjoyment of the experience. Just wanted to take the time to say thanks again!"
"When it comes to assessing ergonomic or MSD injury risk in a job/task, there are many assessment tools that can be used to help determine or rank the level of risk. You can start with some of the more simple ones for tasks that are less complex … but if the task is more complicated or 'non-standard,' you may need to look outside your typical toolbox. That's why we use SantosHuman biomechanical modeling software for more complex ergonomic risk assessment needs to get objective and detailed results."
"SHI far outweighs the benefits of Jack. The cosmetics of Santos caught my eye, but what it could provide and do is what got us to go with Santos. We find that Santos software is much smoother than others with better predictive posturing and better dynamics than Jack."
"We just got through our first week running Santos in our 3rd year Ergonomics course, and the feedback so far has been excellent!  It's amazing how quickly some of these students became proficient with the software! The training session was excellent, as well. Victoria was patient with us, and also helped answer some specific questions we had. She also helped me set up some things for the lab the following week, which was a really big help."
"I am really excited by Santos' capabilities, and I'm looking forward to integrating it into my courses, starting with Ergonomics this fall. I was also very excited about the potential for research as well as additional ergo add-ins for the wrist/hand (on top of the OCRA Calculator)."
"You are exceeding my expectations. I was just requesting the project files, but I am finding the evaluation quite enlightening and valuable. Thank you and your team for the great work."
"We continue to be amazed by the versatility of the software and your continued efforts to support us in deploying the software to its fullest capabilities. I look forward to continuing to grow our relationship and to creating new and exciting opportunities together."
"Jim Potvin gave a great workshop on your tool… As a retired mechanical engineer, I am impressed with Santos Lite capabilities and a familiar CAD user interface."
"Appreciate the time spent in showing us how to use the software and answering our queries. We had a great training session."
"Great work on this project."
"Viewing the continued work regarding the large male anthropometry and the seat dimension evaluations, my first impressions are very positive. This is clearly demonstrating the sort of development assistance the Santos software can bring to projects that require human interaction planning when developing devices such as the Victor Mobility Device."
"When I learned about Santos' various capabilities, I knew it could help us prevent those issues from being reiterated in next year's design and possibly improve various other aspects."
"Santos® is the most promising new generation software to reach these goals."
"Santos provides an excellent platform for performing proactive ergonomics assessments. We can now perform any risk assessment before workstation or parts even exist in the physical world, and Santos allows for realistic work simulation for a variety of human sizes and strengths, so that the optimal ergonomic design can be determine quickly, and at much less cost.
"Most ergonomics software packages predict manual arm strength based on a number of assumptions that I was not comfortable with. I am excited that Santos now allows for the use of our Arm Force Field method for more accurate manual arm strength estimates that closely match empirical data from the large number of conditions we have studied in my lab. This adds to an already impressive array of assessment tools within the Santos software."
"Santos will provide University of Ontario Institute of Technology students with a competitive advantage, as they will develop a comprehensive theoretical backing and the practical technological skills necessary to stand out to future employers. I want students to understand the power of digital human modeling and how these approaches can be applied to areas such as ergonomics and human factors. We can influence important design decisions that optimize worker performance and reduce the risk for musculoskeletal injuries.
"Given the technological curriculum focus at the university, coupled with my particular research expertise, this relationship with SantosHuman is extremely exciting. This partnership will lead to further advancements in our ability to assess musculoskeletal injury risk, using cutting-edge proactive ergonomics methods."
"I am delighted to partner with SantosHuman Inc. The integration of Santos technologies in our lab spaces will greatly enhance education and research opportunities for our students at Nipissing University. This proactive approach is a fundamental shift in how we do ergonomics, allowing us to optimize worker efficiency and minimize injury risk before a job actually exists.
"Having SantosHuman modeling capabilities will further strengthen the experiential learning focus of our program and ensure students have the technological skill set that is desirable to employers in human factors and ergonomics."
"We are thrilled to be a part of the Santos University Program. We take pride in providing the best educational training and resources to our students to ensure that they can apply the latest technology to solving difficult workplace design challenges. We appreciate Santos' support by providing all of our students access to their simulation software which will play an integral part in their future role of preventing MSDs."
"SantosHuman has emerged as a world leader in digital human modeling, and the power of this technology is an innovative step forward for the Ergonomics profession. The software allows us to evaluate, in detail, the physical demands of a user while interacting with various workplace and tool designs. This approach can lead to improved worker safety.
"The SantosHuman partnership provides Brock students with experiential learning opportunities that use state of the art technology to solve real world problems. Our undergraduate and graduate courses in Ergonomics will use the software for unique applied and practical learning opportunities. This sets our students up for success in a competitive work environment."
I loved the software. Posture prediction is amazing. I will push my boss to migrate to Santos.
I knew we wanted to go with Santos when the time was right. A project popped up last month, and we needed it! We are very excited to be using this software!!

May 24, 2022
SYSTRA, a global engineering firm specializing in transportation such as urban rail systems, recently wrote about why they love using Santos® to optimize train cab designs. Their post includes an overview of Digital Human Modeling and features in-game video of predictive posturing. Read it now It is always fascinating to see how engineers use Santos […]

March 14, 2022
Using our predictive digital human modeling software is now even easier. Our FAQ page provides detailed guidance on Santos Lite® and Santos Pro®. We have assembled almost 90 of the most frequently asked questions about our company and products into a user-friendly online format. Plus, the page includes some of the most popular videos about […]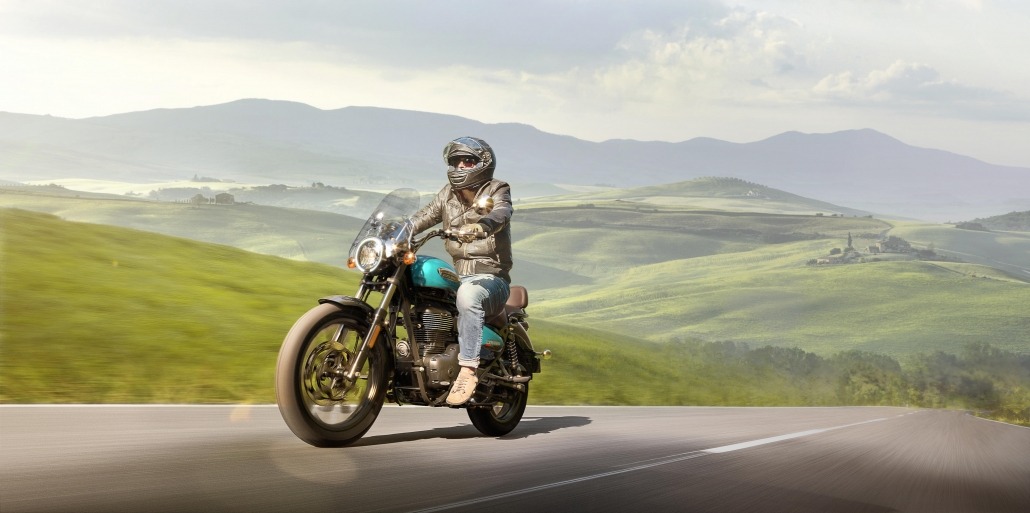 May 5, 2021
The world's oldest motorcycle manufacturer and producer of the longest-lived motorcycle design in history, Royal Enfield, a unit of Eicher Motors Ltd., is adding the use of SantosHuman Inc.'s predictive digital human models to their design processes. "We started working with Royal Enfield in 2019, when the focus was on hand-operated switch gear," said Steve […]