Whether intentional or not, most design processes effectively prioritize product capability over usability. Starting today, this three-part blog series provides real-world examples that show how traditional approaches to design adversely affect your company's confidence, budget, and competitive advantage.
The series begins with real-world examples of all too common usability issues. While SantosHuman has worked with clients from many industries, the following examples were selected from four different industries:
Consumer Products

(see below)

Medical Devices

(see below)
In the final post (Post #3, Mar-4-2019), we'll explore why Traditional Design Processes Make Truly Human-Centric Design Impossible, but also provide a solution.
To learn more, bookmark this topic and watch for new posts in the coming weeks.
Example#1: Consumer Products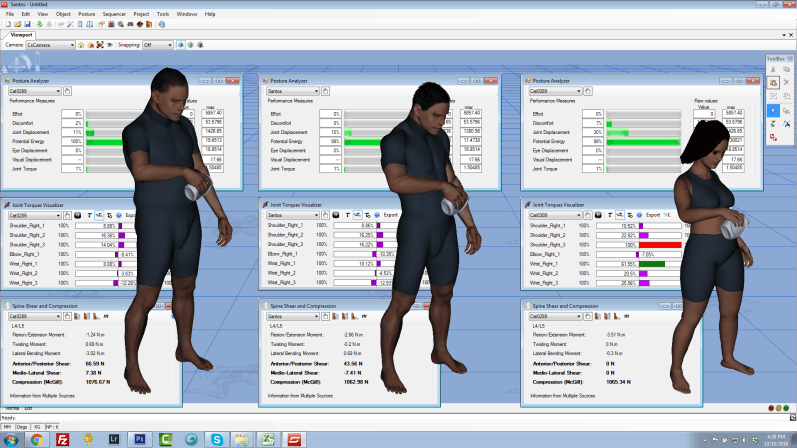 One of the world's largest consumer goods manufacturers indicated that customers who have bad experiences with product bottles may never purchase those products again. As a result, the company created a department to evaluate new bottle designs through traditional means including physical prototypes and focus group testing.
This department's reliance on physical prototypes and focus group evaluations turned out to be significantly more expensive than expected. They contacted SantosHuman, looking for opportunities to reduce these costs and Avoid Trial & Error in Design Processes.
Example#2: Medical Devices
A medical equipment manufacturer contacted SantosHuman to evaluate a new ultrasound wand design. The new design was complete and the manufacturer wanted to verify the human-in-the-loop advantages for marketing purposes. They told us this new design was important because medical devices like ultrasound wands are not just used occasionally by physicians. Often, this type of equipment is used by technicians who sit at workstations all day, testing one patient after another. They said that health service companies who employ these technicians experience a significant number of work-related injury reports involving the lower back, shoulders, wrists, and neck. This is important not only because it affects the lives of the technicians, but also because work-related injury directly affects the bottom line of every company in every industry. Estimates indicate that companies in the United States spend between $50B and $70B per year on work-related injury. The client believed that if designed correctly, medical devices could assist in use behaviors that reduce exposure to risk of injury.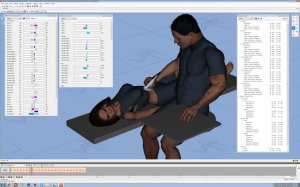 After receiving the CAD geometry for the new and old ultrasound wand designs, Santos® predictive models were used to simulate a variety of medical technician-in-the-loop use activities. Within two days, our evaluations indicated that, relative to the old design, use of the new design appeared to increase exposure to risk of injury.
As a result, the company delayed production and performed their own evaluations using physical prototypes and human focus groups. Three months later, they indicated their results were similar to ours.
While the ability to quickly evaluate the usability of mature product designs has obvious advantages, that's not the point of this blog series, so stay tuned.
On Monday, February 25th, we'll provide two additional examples from clients within the Industrial Lawn Care and the Powersports & Small Utility Vehicle industries.  In the meantime, let us know what you think.  We'd love to hear from you.
– S
https://www.santoshumaninc.com/wp-content/uploads/2019/02/SHI-blog-series-The-Expense-of-Not-Optimizing-HITL-20190214-SCB-LeakyPipe.jpg
565
848
Steve Beck
https://www.santoshumaninc.com/wp-content/uploads/2018/03/SantosHuman_Logo_Final-1-300x117.png
Steve Beck
2019-02-18 08:07:44
2019-06-24 14:31:25
Blog Series: Failing to Optimize the Human-in-the-Loop at the Earliest Stages of Design is More Expensive than You Think – 1 of 3